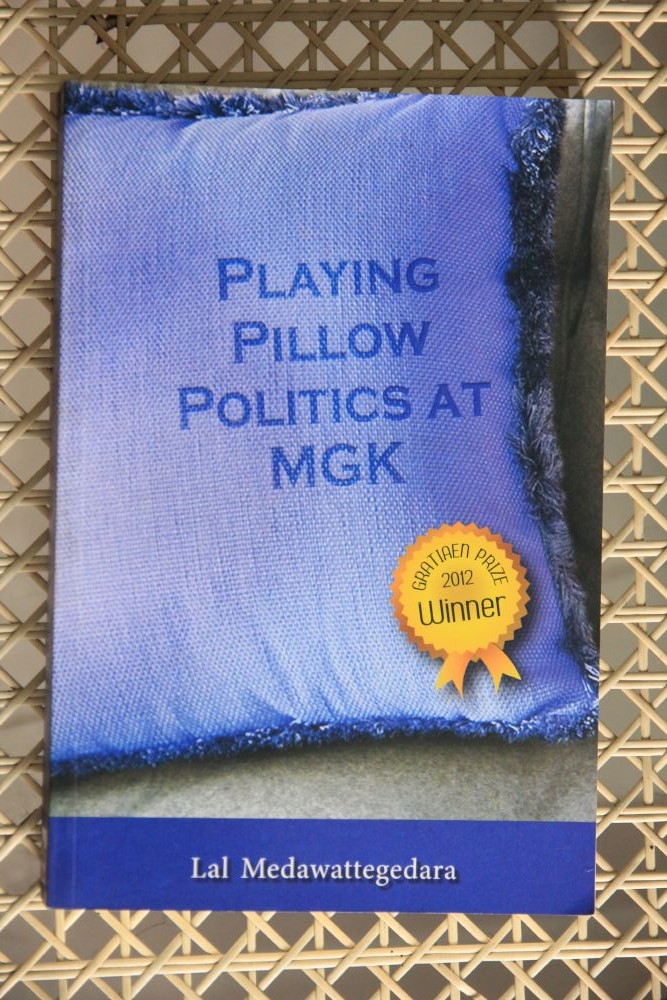 By Lal Medawattegedara
Playing Pillow Politics at MGK
Winner Gratiaen Prize 2012
Playing Pillow Politics at MGK won the Gratiaen Prize in 2012. This is a novel about 'home' and losing one's 'home'; class inequality; political violence and resistance to such violence. The story is narrated by a disabled narrator with paranormal abilities who re-captures the memories of people, place and events erased for political expediency. Toyota Nanda must live her Bollywood dream or end it—violently; Tandoori Nanda must navigate the fake legal luminaries who are out to claim her home; Victoria Malli must leave the country to overcome his negative complex that is eating into his sanity. Print Preethi is obsessed with his wife's photograph; and Natami must learn how to play politics with his pillow. These characters are remembered with their actual smells and sounds by the disabled boy who tells his story to a CFL bulb, his constant companion.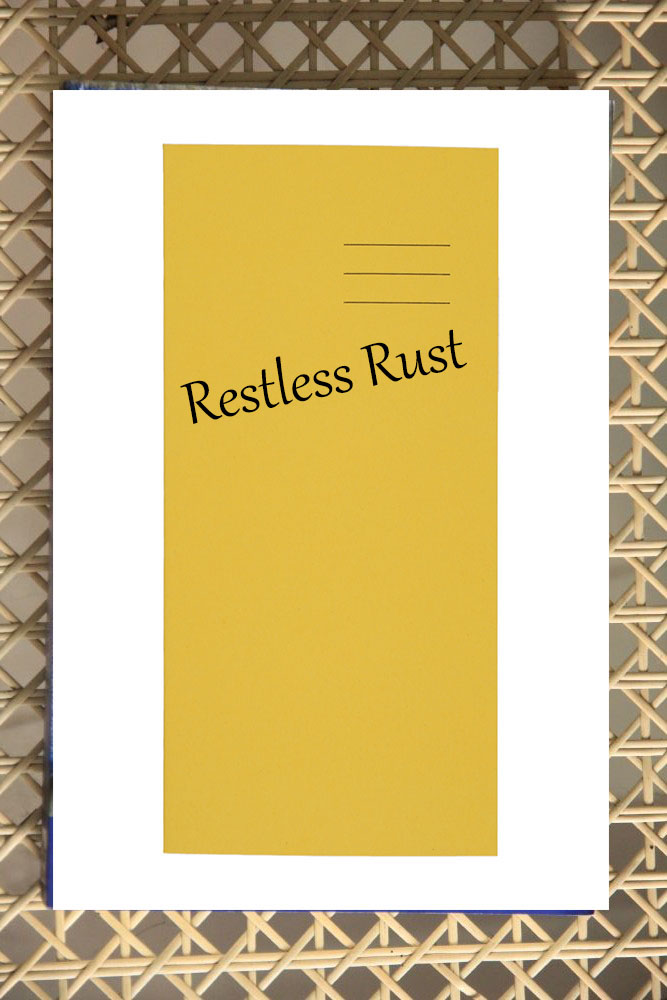 By Lal Medawattegedara
Restless Rust
short-listed for the Gratiaen Prize 2020
Restless Rust is a novel that was short listed for the Gratiaen Prize in 2020. In this novel, a nervous father talks to his unborn daughter in the womb and expresses his deepest fears. The daughter is irreverent and over-confident. Her father is timid and bookish. Together, they hear each other out as the father tells her about things in his life that he does not want to discuss in public. Set amidst the backdrop of the destruction of the Bamiyan Buddha statues by the Taliban, the novel explores how people re-negotiate their lives amidst misunderstanding, cultural disparity and potential illness.
By Lal Medawattegedara
The Window Cleaner's Soul
short-listed for Gratiaen Prize 2002
The Window Cleaner's Soul is a collection of short stories. As the title suggests, the stories in this book focus on those who live on the periphery of society. The stories freeze-frame them in tragic-comic moments in their lives: Athma, the window cleaner is unsure about what he just lost—his job or his dignity?; Sumanasiri is dead scared that his son might be a burnt stain on the road—like many other youth in the village; Ajith desperately needs to separate his slum neighbors from his elegant office crowd at his wedding. As the critic Jayadeva Uyangoda suggests, these stories explore the human condition which Lankan literature is hesitant to explore. This book was short-listed for the Gratiaen Prize in 2002.
By Lal Medawattegedara
Can you Hear me Running
Can you hear me running is a collection of short stories that locates itself in the bitter ethnic strife of Sri Lanka and people exposed to 'violence' from means other than the war. In these stories, at times they are structurally radial, the author explores the human psyche responding to natural and unnatural vicious conditions around them: a Coffin-maker in a prison is unable to account for his tears at a symbolic funeral for a Tsunami victim; the Tamil class did not come to school after the last cricket match; three pieces of flesh undiscovered after a bomb blast engage in an existential debate. As the critic Michael Meyler says it is the empathy for the suffering of the people that makes this collection of short stories memorable.